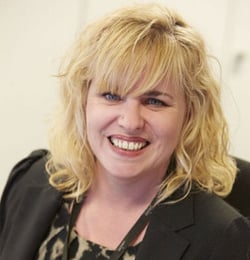 I'm very proud of the CPiO Support Team. It's true we like to imagine ourselves as an extension of our customers' teams – friendly and approachable and it's very satisfying when we work together to resolve issues, no matter how great or small.
Siobhan Finegan
CPiO Support Manager
Sage X3 support from CPiO
Our highly trained, Sage X3 Accredited Support Consultants pledge to resolve any issues quickly and accurately. All support tickets raised can be by tracked and monitored by customers via our secure dedicated support portal which also provides access to additional information including Sage X3 product updates.
Our support team
The CPiO Support Team is led by Siobhan Finegan who has been in the Sage business for 12 years. With overall responsibility for the team, Siobhan monitors and maintains CPiO's high level of support services and continuous improvement.
CPiO Sage support desk
We provide a flexible, high quality range of support related services to our Sage X3 customers.
In order to provide a timely and appropriate service for all, our customers work with us by assigning a Severity Level to each ticket raised. Informing us how each problem affects them and their business assists us in prioritising and managing the work to bring the issue to a resolution.
Contacting the CPiO support desk
There are a number of ways our customers can contact our Sage support consultants:
Quick facts about CPiO's Sage software support
How CPiO measures customer satisfaction
CPiO utilises Net Promoter Score study to measure and improve customer experience. Used by tens of thousands of organisations of all shapes and sizes, including Sage, we believe that is the most direct way to get to the heart of service success. Understanding our customers' experience helps us to be more innovative in our approach and enables us to deliver our products and services more successfully. We benchmark our results against those of our industry and focus the attention of every single member of the CPiO team on improvement.
Keeping up to date
We provide regular proactive communications to all of our customers with frequent newsletters, sharing updates and advice from Sage and our own experienced Sage X3 team. And by hosting user groups we connect our Sage X3 customers so they can meet with Sage, provide helpful user experiences and share best practices with their peers.
Looking for a Sage X3 support partner?
If you're an existing user of Sage X3, CPiO can help you get the most out of your investment. Moving support for your Sage X3 solution is quick and easy. Simply complete the form and we'll be happy to guide you.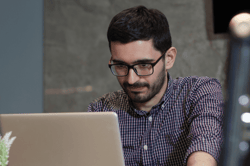 CPiO is very committed to us and have a proven track record of supporting us with a timely and relevant service. They are an experienced, down to earth team who I believe will guide us through our software implementation and beyond.
Duncan Moore
Finance Director, Pemberstone Group Limited
Contact
We'd love to hear from you
Complete the contact form, let us know the nature of your enquiry and one of the CPiO team will be in touch.